Kylie Williams is Head of People and Customer at Grok Academy Limited. A graduate of the University of Sydney, Kylie has extensive experience in the not for profit and university sectors having worked for the Cancer Council NSW, the Lowy Institute and more recently with the ARC Centre for Excellence in All-sky Astrophysics (CAASTRO). Kylie is passionate about developing and implementing effective organisational structure; assisting the employees of Grok Academy to achieve their professional goals; enhancing relationships with new and existing clients; and commercial development of Grok products.
Lisette Tennant is the Head of Partnerships and Finance at Grok Academy. A professional and respectful leader with a background predominantly in finance, she has held various management roles in the UK and Australia in the banking, hospitality, media, and tertiary education sectors. Responsible for managing stakeholders at all levels, along with ensuring Grok's ability to achieve its strategic objectives through the generation and growth of lasting relationships and sustainable financial support, she will challenge the status quo to support the business to drive better outcomes, provide value, and deliver efficiency through continuous improvement. Lisette has a Graduate Certificate in Business and Technology, University of New South Wales, and a Bachelor of Business (Accounting), Macquarie University. She is also a Certified Practising Accountant (CPA).
Dr. Karsten Schulz is the Head of Projects and Analytics at Grok Academy. Karsten has a PhD in Computer Science and a Bachelor in Electrical Engineering with a focus on Software Engineering. For 10 years, Karsten led the research division of a large multi-national ICT company in Australia and the Asia-Pacific Region and between 2013 and 2016 he led the national Digital Careers Program. In 2010, Karsten created the Young ICT Explorers Competition and in 2014 he founded the Bebras Australia Computational Thinking Challenge which is part of the international Bebras Challenge.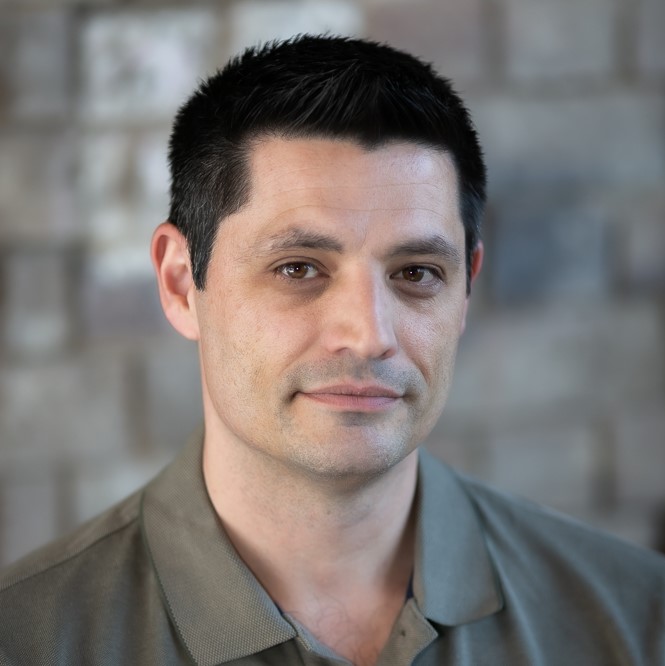 Geoff completed a Bachelor of Information Technology from Queensland University of Technology and has worked in a number of roles since. Geoff has accumulated a wide range of experience and skills including software engineering, cyber security, cloud computing and developer experience but is always looking to learn more.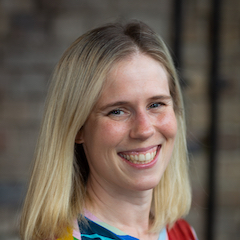 Jane graduated from the University of Sydney with a Master of Teaching and a passion for creating compelling and meaningful learning experiences. After many years making maths education games at Shiny Things, she joined the Grok Learning team. She is completely new to programming but loves the opportunity to learn new skills. She hopes to make programming education more accessible so that more people can have just such an opportunity!
Bruce Fuda is Head of Education (Curriculum) at Grok Academy and the Project Lead on the Schools Cyber Security Challenges Project. Prior to joining Grok Academy, he has held jobs in Secondary Schools and the University sector, working as a teacher, Head of Department and Associate Principal, and lecturing in Masters programs.
Bruce has over 16 years experience working in education and teacher training, teaching all years levels from Year 6 through 12, and working with both pre- and in-service teachers. Bruce was a member of the advisory group for the writing of the Australian Curriculum: Technologies, and later joined the writing team for Digital Technologies during the consultation and review process.
He was the 2016 ACCE/ACS Australian ICT Educator of the Year, and was awarded an ISTE Making IT Happen award in 2017. He is the founding President of Information Technology Educators ACT.
Bruce resides in Canberra, on the lands of the Ngunnawal people.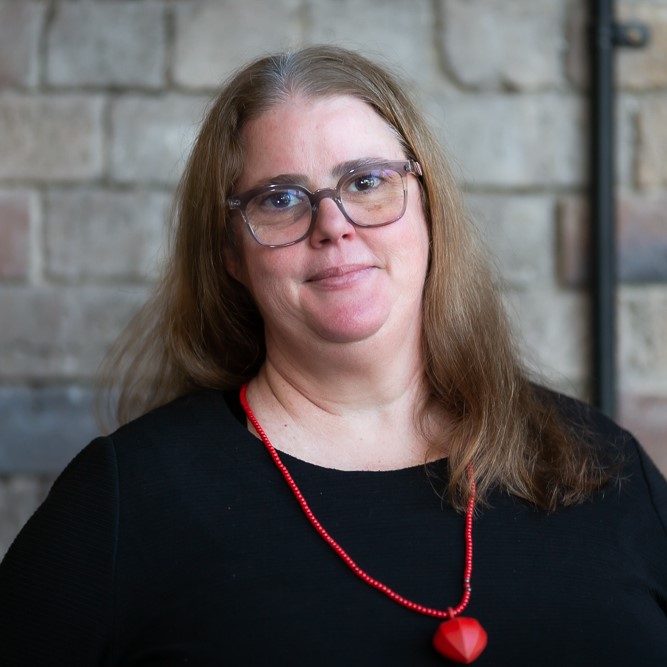 Josephine Spongberg is Grok's Senior Events Manager, overseeing the administration of the NCSS Summer School, the NCSS Challenge and the Girls' Programming Network. Prior to Grok Academy, Josephine worked in the tertiary sector for 25 years.
Adam has over 10 years of sales and customer experience throughout the Education sector mainly in Higher Education, but is looking forward to working with schools and help grow a space that has huge upside.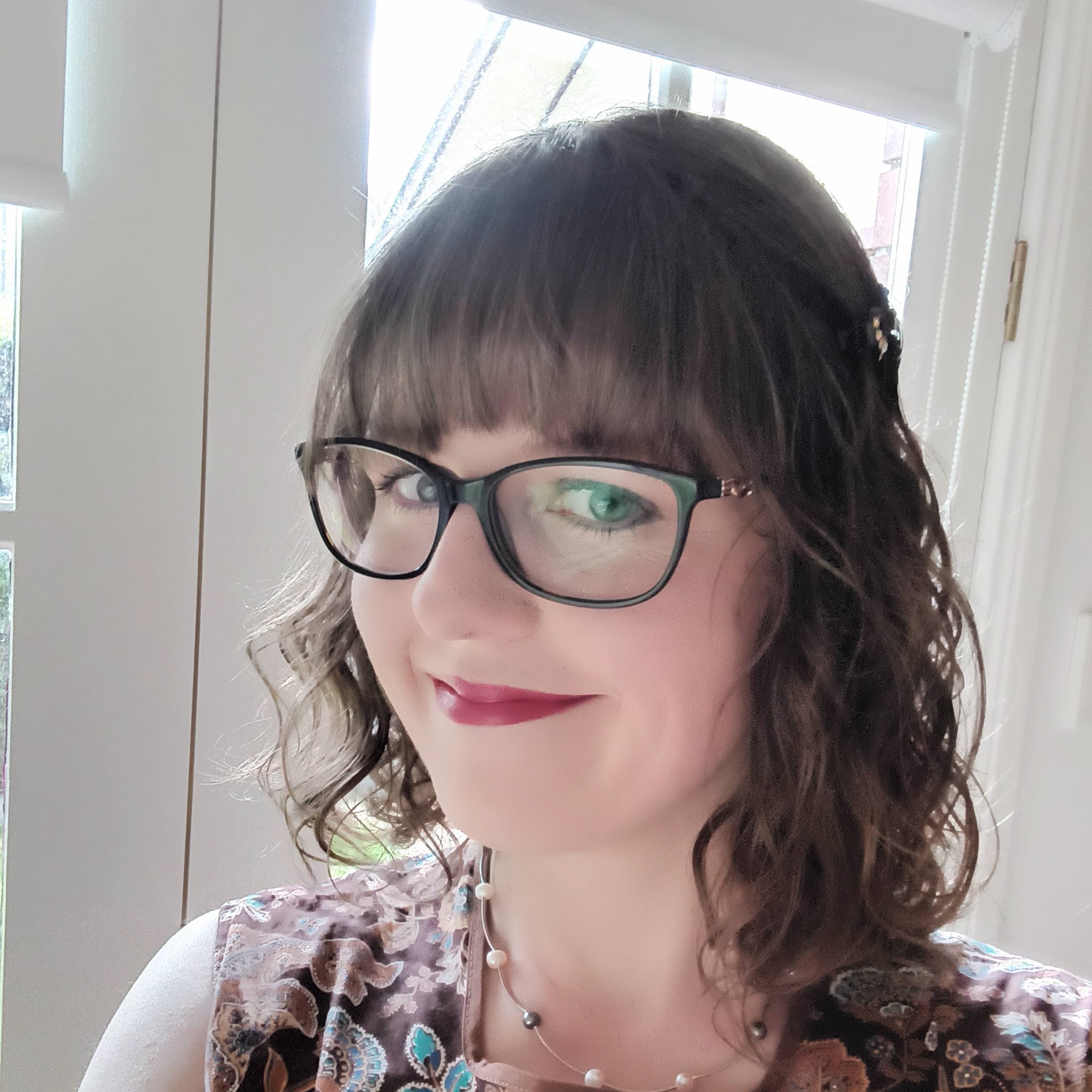 Adelle is a secondary teacher in rural South Australia and has been teaching for over ten years. She has taught a range of subject areas including English, Geography, History, Research Project, and Digital Technologies. Her passion for connecting Digital Technologies with different curriculum and interest areas has seen her facilitating coding clubs and esports teams at the schools she has worked at. Having also led the learning inclusion team at her previous site she understands the need to make learning inclusive for all. She is excited to be joining the Grok team and continuing to help prepare students for their futures in the exciting world of ever-growing technologies.
Adrienne has over 15 years' experience teaching digital technologies in secondary schools and a prior career in Information Technology. She has a passion for integrated learning, taking tangents and helping to facilitate the learning of others. Adrienne has completed a Master of Education (STEM in Education), a Graduate Diploma in Middle Schooling, a Graduate Diploma in HRD specialising in adult education and a Bachelor of Commerce with an I.T. focus. She is enthusiastic about bringing her skills and experience into helping to build digital literacy in learners of all ages.
Seasoned System Administrator with over 20 years of experience on the IT Infrastructure field equally divided between Italy and Australia. Born as developer, evolved into a System Administrator, always try to manage systems with scripts. Passionate about technology eager to learn new skills.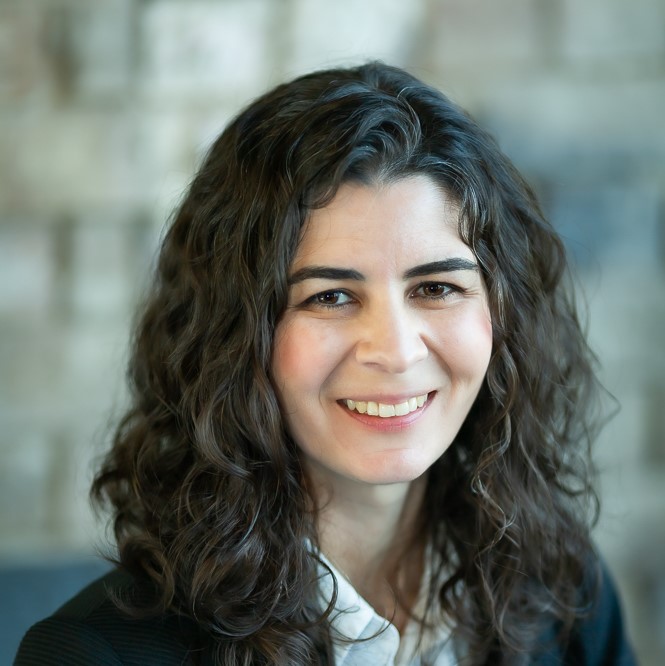 Alex has specialised in STEM education in a diverse range of leadership roles in secondary teaching, workshop facilitation and as a writer of curriculum support materials. Her interests include curriculum design, fostering authentic learning experiences and cultivating innovative practice of STEM in teaching in learning. She has extensive experience in the design of unit plans, assessments and learning tasks to facilitate a stimulating learning environment. Alex believes in the power of transformative teaching and learning to guide learners into becoming critical and creative thinkers, reflective learners and compassionate citizens of the world. Prior to teaching, Alex worked as a multimedia designer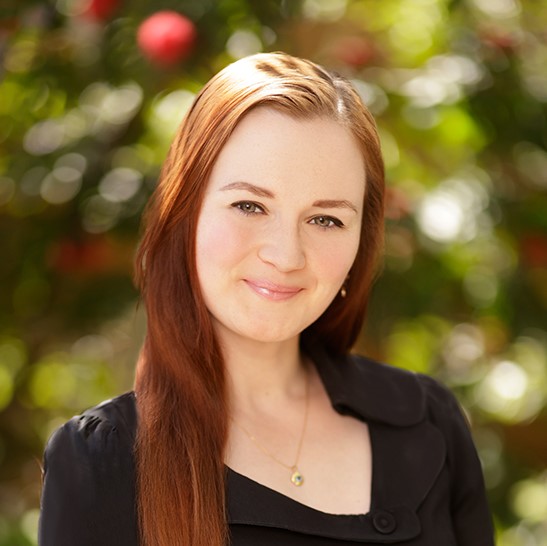 Anastassia Terziman is a Project Manager at Grok Academy. She has completed a diploma in ICT and Bachelor of Arts from the University of New South Wales. Prior to joining Grok Academy, Anastassia has served in the Australian Army as a Signals Officer, holding a variety of leadership roles, and worked with people from all walks of life. Anastassia is passionate about supporting others in reaching their goals.
As one of the writers of the Australian Curriculum, Digital Technologies, Anna is passionate about supporting teachers to further develop their skills and understandings of this new curriculum. As an educator with over 30 years' experience working in education, Anna also developed and led the implementation of the Queensland Student ICT Expectations P-12 and in her recent role at the Queensland College of Teachers worked with preservice teachers and fully registered teachers to support them to further develop their digital literacy skills.
Anne loves project delivery and helping teams succeed. She has successfully delivered a range of software, infrastructure, and process change projects across the IT, FMCG and Financial Services sectors. Anne is a certified Scrum Master, has a Graduate Certificate in Project Management, UTS, and a Bachelor of Science (Business Information Technology), UNSW.
Bianca graduated from the University of Sydney in February 2022 with a Master of Education in Digital Technologies. Prior to this, she worked as a primary school teacher in Queensland schools. She is passionate about engaging and educating students and teachers in the area of Digital Technologies.
Bryn first got into teaching while studying for his Laser Physics PhD at the University of Oxford, working as a college tutor of Physics. He later studied a Masters of Computer Science at the University of Sydney, and lectured Database Systems there for several years, during which he completed a Graduate Certificate in Educational Studies for Higher Education. Bryn is an Honorary Associate of the University of Sydney, pursuing a research interest in computer science education and data science.
Caroline is a Lead Educator at Grok Academy. She aims to empower teachers to feel confident using technology and delivering technical content to successfully educate students. Prior to joining the team at Grok, she taught Secondary Digital Technologies for over 13 years in Sydney. Her previous professional roles include Head Teacher, ICT Coordinator and coordinator of ICT teacher professional learning. Caroline has a passion for developing quality teaching and learning resources that are visually appealing, clearly communicate learning objectives and are differentiated for varied needs. She is a strong advocate for lifelong learning, there is always more to learn in the field of computer science.
Celinda Corsini has worked in primary, secondary and tertiary education. Her expertise include curriculum design, professional development, online learning, transdisciplinary learning, and change management. Celinda's approach to designing pedagogical models and frameworks position students as the drivers of the learning. Celinda constantly questions the status-quo and pushes the boundaries of what is possible. She enjoys turning blue-sky thinking into feasible solutions, empowering educators to innovate within perceived constraints. Celinda is passionate about reimagining education and inspiring positive change.
Chad really enjoys helping others discover the joy of programming. He has five years of experience as a Digital Technologies specialist teacher and has delivered an International Baccalaureate Computer Science course to students in Years 11 and 12. His own learning accelerated while attending the National Computer Science School as a teacher on three occasions. A Digital Literacy School Grant enabled Chad to lead the Huon Aspire Project, providing professional learning for teachers and establishing a mobile STEM Makerspace lab. Chad is continually learning new concepts embedded in the Digital Technologies curriculum and is eager to support students and teachers who are also on this fascinating journey.
Christie graduated from the University of Sydney with a Bachelor of Advanced Science and a Bachelor of Arts. She has worked in education and outreach for a number of years with organisations including Questacon - The National Science and Technology Centre, Astronomers Without Borders, and Sydney Observatory.
Nerd by day, diva by night. Courtney's two great loves in life are technology and music. She spent the first 15 years of her professional career in the IT Consultancy industry as developer, project manager and business analyst before retraining as a specialist Digital Technologies teacher in the secondary sector in WA. Courtney has a passion for bringing realistic experience into the classroom, regularly using her industry knowledge and connections to achieve this. She is especially passionate about being a role model to women wishing to pursue a career in STEAM areas. When she is not geeking out over cool code and gadgets, she can be found as a mezzo-soprano in the WA Opera chorus and loves to find ways to combine her unique performing arts and music background with her technology experience to help students develop creative and innovative problem-solving skills for the coming decades.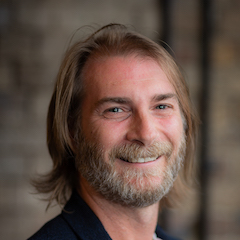 Craig Carroll is the graphic designer at Grok Academy. He has a Bachelor of Education (Visual Arts). With over 20 years experience, he has worked in magazine publishing, fashion, outdoor media, brand and marketing services at The Unviversity of Sydney, as well as a working for a number of freelance clients. He has also presented to TAFE students on the Graphic Design industry and career placement.
He has won a number of awards including the Australian Publishers Award for Best Special Edition in 2014 for EmpireTV, Best Youth and Entertainment Cover Maggies 2013, and Best General Interest title in 2009 and 2012. He was also a Finalist for The Maggies Magazine Cover of the year 2014.
Damien has a passion for Educational Technology, especially in the fields of Robotic, Electronics and Programming. With nearly 20 years experience in schools, he can be found anywhere from sitting on the floor of a classroom, working with young students first learning the intricacies of programming, through to presenting at conferences to some of the most skilled educators in the field. He has conducted workshops for students and educators around the world including Asia, the Middle East and the USA and has been involved in multiple International committees overseeing some of the top Robotics competitions such as RoboCupJunior and the World Robotic Summit.
Daniel completed a PhD in Education and Bachelor of Software Engineering at the University of Newcastle. He is passionate about supporting students and teachers who are learning and teaching computing and has had several years' experience designing, running and evaluating professional learning programs for teachers upskilling for the Digital Technologies curriculum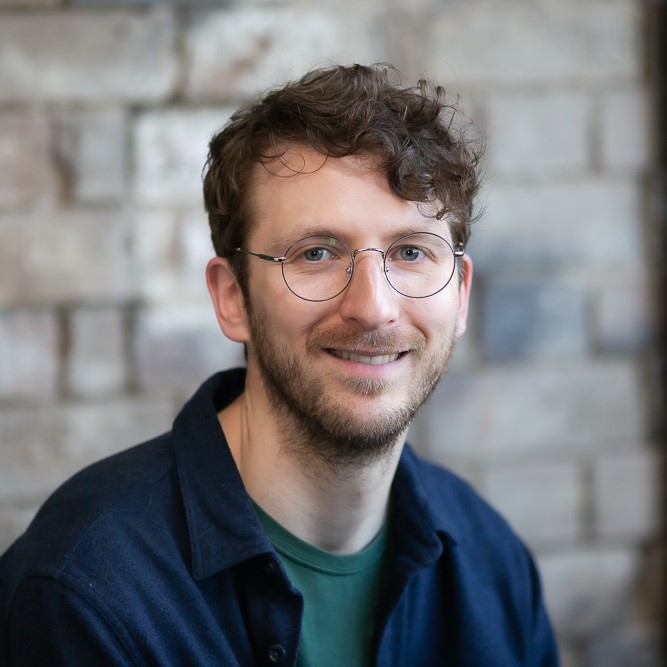 Danny is a software engineer with a background in music and audio engineering. Having spent a decade composing, performing, recording and mixing music he wanted to delve deeper into technology. Since he was constantly trying to get closer to the machine in his creative pursuits the logical conclusion was programming. He completed the MA Computational Arts at Goldsmiths, University of London, where artists are taught how to bring code into their practice. Danny has since worked in agency and start up environments working in areas from large scale interactive installations to full-stack web development with a product focus. He joined Grok with a passion for raising the level of digital literacy for kids around the world.
Daniel has worked across Primary and Secondary education as a STEM specialist with over 20 years of experience. He has most recently been the Director of STEAM in a K-12 context with a particular interest in developing a sense of curiosity in primary students through cultivating and leading innovative experiences in Science and Technology. Daniel has extensive experience in designing units of work for K-6 Science and Technology, Stage 4 Technology and is passionate about the progression of coding skills across all stages of schooling. He is an advocate of a Deep Learning approach through which learners transfer what is learned in one situation and apply it to other areas of their learning. Most recently,his Director team has led his school as a part of the New Metrics for Success program which is a collaborative research venture between The University of Melbourne and selected forward-thinking schools to work in partnership to address the meta-problems faced by Australian schools today and in the future.
Darin is a former secondary teacher with over 10 years' experience teaching in regional Queensland schools, as well as working with the Queensland Curriculum and Assessment Authority. He is passionate about enhancing student and teacher capability in Digital Technologies, with a particular interest in programming, cryptography and AI.
Dave is a lead software engineer with a background in design and sociology. Over the past 10 years he's worked as a designer and software engineer across multiple startups, in consulting and the CSIRO. He loves working between the human and technical sides of software development and comes to grok with a passion for building and supporting great interdisciplinary teams.
Deon is a creative educator who has been a coordinator and director of Digital Technologies and ICT programs in Tasmanian schools across most year levels. As a self-professed tinkerer and fidgeter whose computing skills were shaped in the early 90s as a Computer Systems Engineering student, Deon has been responsible for managing pretty much anything that requires electrons for well over two decades. He is particularly passionate about integrating Digital Technologies concepts into other subject areas, leveraging the power of computers to do new and wonderful things for learning.
Graduating from the University of New England with a Bachelor of Information Technology/Bachelor of Teaching, Drew spent his teaching career working across Kindergarten to Year 12 in rural and remote schools in New South Wales. An avid gamer, Drew aims to incorporate elements of these into this practice, from gamification to video game design in the Digital Technology curriculum.
Dugald is a former Secondary Teacher with over 15 years' experience teaching Computer Science across both government and independent schools in New South Wales. Prior to teaching Dugald worked as a Business Analyst for 10 years for both the Federal Government and IBM Australia. Dugald has a passion for promoting and supporting digital technologies amongst students and teachers.
Elisa is a lead UX designer with a background in interface design and behavioural science. Over the course of last 12 years she helped helped many companies in healthcare and wellness industries, as well as government organisations to create first of a kind tools for for early health screenings, leading research and UI design teams. Elisa is passionate about both design and code and love to help people solving complex tasks through easy to use solutions.
Hailee graduated with a Bachelor of Arts (Hons) from the University of Newcastle in 2010. Since that time, she has become an accomplished professional with more than 10 years of progressive experience in executive support, office administration, accounting and budget management, human resources, and customer/client relations. Hailee takes great pride in working with companies and organisations that give something positive back to people and their communities, and Grok Academy's purpose to educate and empower aligns with this ethos.
Graduated University of Technology Sydney with a Bachelor of Chemical Science. Harry has worked in a wide array of industries and spaces including scientific laboratories, distributed technologies, real time machine vision, and regulated medical software. Harry is passionate about working to enable people with learning deficits, first nations or from disadvantaged backgrounds to find their feet in tech.
Indu is a Project Management professional with over 11 years of experience. She has had the opportunity to work with various government and private organisations and across varied clientele. She is a certified SAFe Agilist, SAFe Practitioner, SAFe Scrum Master and PRINCE2 Foundation professional. Her experience as a Scrum Master has helped her develop her coaching skills that she utilises in her day-to-day work.
Ingrid is currently studying a Bachelor of Computer Science at UNSW. She discovered her love for programming in high school through the NCSS Challenge and the Girls' Programming Network. Before joining to Grok Academy Ingrid has worked in a range of customer service roles. She is passionate about engaging more women into the STEM fields.
Isaac wrote his first ever piece of code as part of the NCSS Challenge on Grok in 2013. He joined the Grok team in 2020 as part of the Support Team. Since then he has worked with different aspects of the company including marketing and content authoring. He is passionate about education, and before he was full-time at Grok he used to teach woodwind instruments, and he continues to tutor at NCSS. Isaac is now working in the Engineering team, working to improve the learning experience of students all around the world.
Jen has been a dedicated and passionate teacher and educational leader for over 25 years. She enjoys all aspects of innovative curriculum design, as well as it's documentation, implementation, monitoring, reporting and evaluation. She has designed core learning tasks focusing on 21st century skills and current learning pedagogies and can creatively implement new and current learning technologies and strategies into the modern-day classroom. Although relatively new to Digital Technologies teaching, Jen is an enthusiastic and motivated learner and passionate about integrating innovative approaches, problem solving and design thinking into Digital Technologies teaching and learning across the curriculum.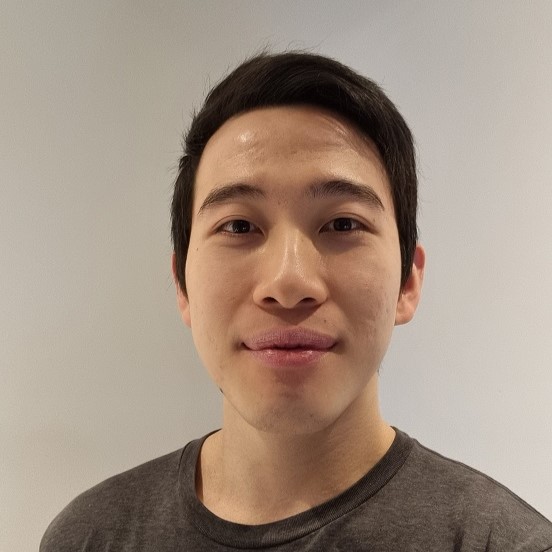 As a senior software engineer, Julian has a passion for building and creating. With years of experience in the industry, he has mastered a variety of programming languages and has a track record of successful projects. In his free time, he stays current on the latest technology trends and is always looking for new challenges to tackle.
Julie has been involved in Digital Technologies education for over 30 years and is passionate about motivating students to pursue career pathways in this area through exposing them to engaging learning opportunities. She was on the team that developed the current Digital Technologies curriculum in New Zealand and has extensive experience in standards writing, leading assessment panels and educational resource development. Julie has supported teachers through workshop facilitation, serving in various subject association roles including President of DTTA (Digital Technologies Teachers Aotearoa), and as a curriculum lecturer for the University of Otago Masters of Education Programme. She was awarded the Ali Chivers Teacher of Influence Award by DTTA and IT Professionals NZ as well as the TENZ award for Subject Leadership in Technology Education.
Kristina came to Grok after working in the IT industry for 10 years. She has a Master of Computer Science from Masaryk University in Brno. Kristina has a knack for user experience and user interfaces. She is passionate about both design and code and finds the front end the sweet spot in-between.
Krystelle is a final year Business student at Monash University in Melbourne. She started out at Grok as an intern and now manages our social media. She has a variety of skills and knowledge she learnt through her course that helps bring a new perspective to the team. She is passionate about creating content that engages our audience.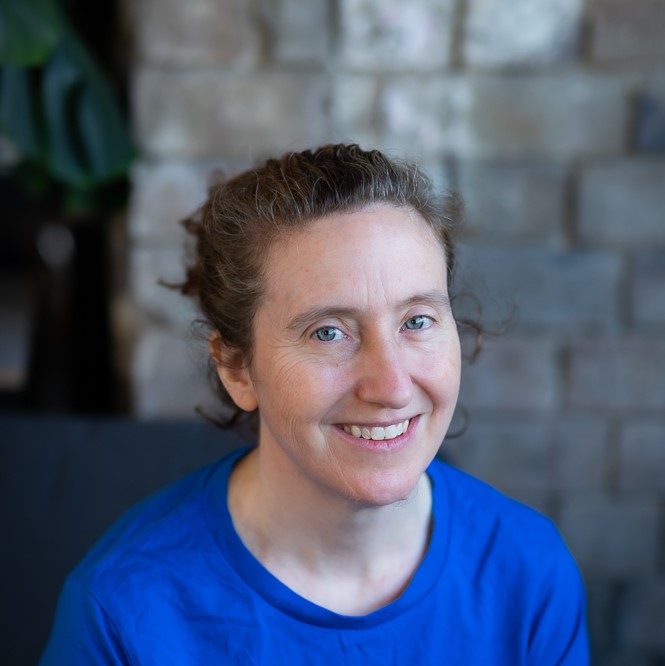 I am a passionate computing educator with over 20 years experience teaching computer science across the secondary and tertiary sectors. My aim is to improve the quality of student experiences in the area of computing. I believe the computing industry requires greater diversity and a more holistic curriculum that embeds social and ethical concerns with CS skills and knowledge. Career highlights include: developing training and support materials for the VCE Algorithmics (HESS) curriculum; creating and implementing Google for Educator CS teacher training and resources; working with amazing colleagues to create high school engagement resources, programs, and camps.
Lead Educator at Grok Academy, Lael recently headed up Robotics at Barker College, stewarding the program through substantial growth and culminating in the Barker Redbacks induction into the FIRST Robotics Competition (FRC) Hall of Fame in 2021. He established the VEX Robotics Competition (VRC) and VEX IQ Challenges (VIQC) in Sydney, which now have over 100 teams competing. Passionate about the capacity of technology to transform educational experiences, Lael has presented at EduTech and contributed to recent syllabus development in NSW.
Latesh Garg has extensive 11 years of working experience in IT industry. She has Master degree in Computer Science. She is creative and believe in providing solution to the problems. She is passionate about development and love to help people.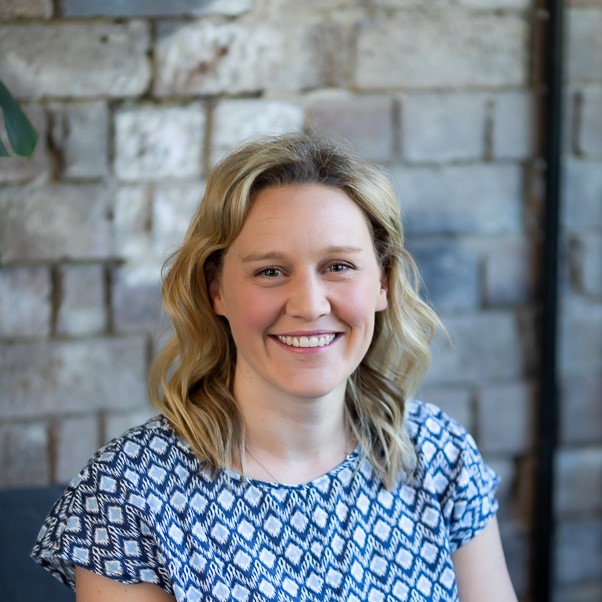 Laura has a Bachelor of Ed (Hons) and Master of Ed (Hons). She has a wealth of knowledge in the digital technologies space including experience gained from working at the Victorian Academy of Teaching and Leadership as a Senior Digital Learning Designer. She has also been a K-12 Technology Coordinator, Lecturer in Charge for Technologies Education, a Victorian Digital Technologies Specialist Teacher, and a writer of Digital Technologies Curriculum for ESA, ISV and VCAA. Laura has presented at state and national conferences in the areas of Digital Technologies, ICT and integrated learning. She is passionate about innovative approaches to education, integrating pedagogical knowledge and research into teaching and learning.
Lindsay Miller is a Secondary Mathematics and Music Teacher who studied Music and Computer Science at the University of Sydney and obtained a Masters of Teaching from Western Sydney University. He has taught NSW HSC, Cambridge IGCSE and New Zealand NCEA Mathematics over the last 7 years and was previously an Audio Technician/Producer/Crew Manger for the Sydney Youth Orchestras and various AV companies around Sydney. Lindsay has experience leading school-wide numeracy, STEM and data initiatives and a deep interest in the relationship between mathematical and programming skills.
Luke is an experienced educator in South Australian Schools, teaching for over 12 years in a range of year levels and curriculum areas. He has recently developed a whole school STEM specialist program in his school, helping students connect the curriculum and classroom learning with exciting real world and hands-on applications. Luke's passion in education is developing engaging and unique learning experiences for students, which help them think outside the box. Gamification of learning (both digital and offline) has been an area that Luke has been exploring recently, developing a number of different learning challenges for students. Luke is excited to be part of the Grok team, developing exciting and engaging learning experiences for students of all ages.
Until recently, Mark has been a specialist computer science and design teacher having created and taught programmes for both QCAA Digital Solutions and International Baccalaureate Computer Science syllabuses. He began his journey in STEM education at the turn of the Millennium when he tutored University of Qld students in programming and robotics and was part of the team who brought RoboCupJunior to Queensland. Between education-related activities, Mark worked in both Queensland and Silicon Valley as a Software Engineer/Analyst/Team Leader creating software for embedded systems and web applications but has always been passionate about educating the next generation of STEM innovators.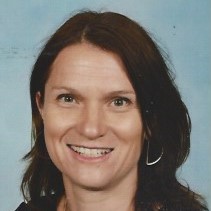 Marnie is inspired to show students how to create with technology, instead of just consume and is passionate about developing Grok lessons that engage and excite students through rich, real-world tasks. As a Digital Technology and STEM primary teacher, Marnie aimed to not only teach the required technology skills, but also a resilience and curiosity around technology that allowed students to discover the possibilities.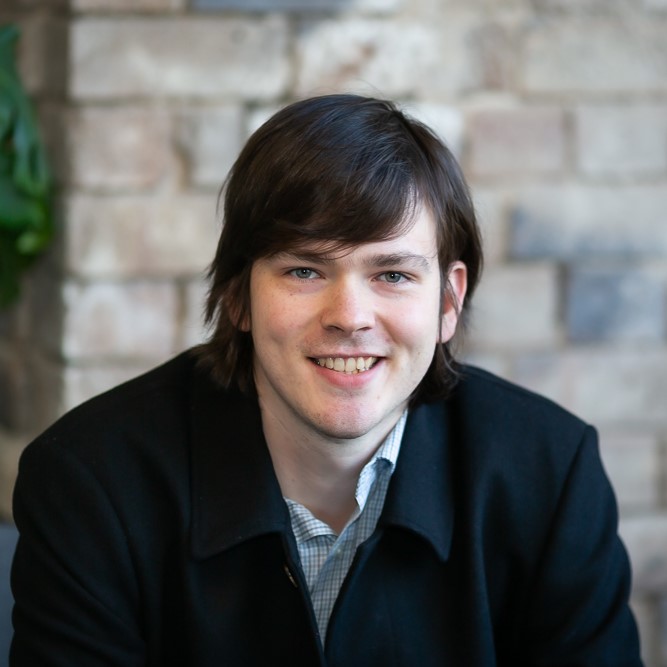 Matthew completed his Software Engineering degree at UNSW. Before coming to Grok, he worked at UNSW as a course administrator, lecturer and tutor. He is passionate about making technology education the best it can be!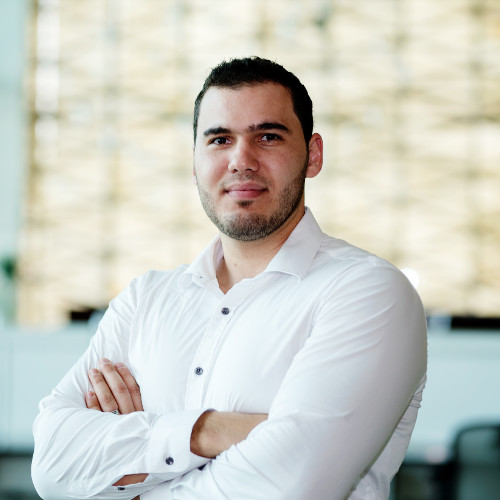 Mehdi is a seasoned project manager with over 9 years' experience managing projects in various industries including but not limited to Cybersecurity, Healthcare , IT Operations and Petrochemicals. He possesses a strong track record in Project delivery and is an avid supporter of implementing effective and efficient Project Management processes.
Meridith is an experienced teacher. Meridith has experience teaching students K-10 and she is an experienced facilitator of adult workshops, with experience working in both school and corporate environments. She has worked in Public and Independent schools and she was also the CSER NSW Project Officer on the Digital Technologies project for the University of Adelaide. Meridith is accredited as a Makey Makey ambassador, an Apple Teacher, an Apple Teacher in Swift Playground and Sphero Lead Educator. Recently, Meridith has been exploring applications for STEM and technology while learning outside and in real world projects with citizen science. Meridith shares knowledge and ideas using the handle @iMerinet.
Nathan Alison taught Digital Technologies and senior computing courses in Victorian secondary schools for 11 years, as well as 5 years as coordinator and developer of professional learning and resources in the state's subject association, Digital Learning and Teaching Victoria. He holds a Bachelor of Computer Systems Engineering, as well as a keen desire to help teachers and students approach complex Computer Science concepts through clear explanations and relevant activities.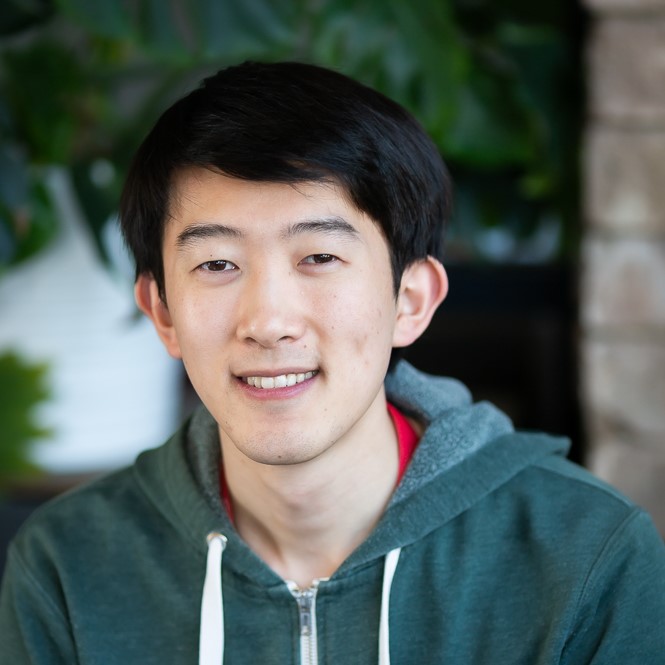 Nathan completed his Computer Engineering degree at UNSW. During his studies, he taught programming to students ranging from primary to tertiary. Through these teaching experiences, he developed a passion for education and continued to work in the Australian ed-tech space after graduating. Now at Grok, he wants to continue making digital technology education more accessible for any and every student.
Owen Brasier is a Lead Educator at Grok Academy. Owen was previously the manager and technical lead of MadMaker - an outreach project that teaches STEM skills through programming and has engaged over 2,500 students and teachers. Owen is an electrical engineer whose passion is teaching students to create and build technology to improve the world around them.
Paula is the former Digital Technologies Curriculum Manager, Victorian Curriculum and Assessment Authority, and is a co-writer of the Australian Digital Technologies Curriculum and the ICT general capability. She has presented at state, national and international conferences in the areas of ICT, Digital Technologies and senior secondary IT. Paula is a lifetime member of Digital Learning and Teaching Victoria and the recipient of the Dorothy Hoddinott Medal (2014) for outstanding lifetime achievement, awarded by the Australian Professional Teachers Association.
Penny Player is an Intermediate Educator at Grok Academy. She previously coordinated Zero Robotics (Australia) at the University of Sydney, an international competition giving high school students the chance to program robotics satellites on board the International Space Station. Penny has a Bachelor of Mechatronics (Space) Engineering and Physics, and has a passion for exploring the world and learning new things.
Rob is a former secondary teacher with over 17 years experience in regional Western Australia, running the gamut of computing subjects from Year 7 Digital Media through to Year 12 Computer Science. He has a passion for learning at all levels and enjoys engaging with fellow educators running and engaging in professional development, mentoring students ranging from primary to secondary at his local Coder Dojo chapter and developing his own understanding of technology and its intersections with other disciplines such as art and engineering.
Sachin is a passionate web developer based in Melbourne. He was born in India and moved to Australia in 2012. Sachin has more than 20 years of web development experience in various technologies and has been part of enterprise digital transformation programs. Apart from work he is interested in all things Cricket, learning to play a guitar and a part of Manning publication technical book review team.
Sally completed a Masters of Education (Digital Technologies) in 2022, and is passionate about supporting classroom teachers to learn more about digital technologies. She has been a science and digital technologies teacher for the past 10 years, recently attaining the role of science learning area leader at St Bede's College Bentleigh East. She particularly enjoys teaching and learning about Game Design and Chemistry. Sally has conducted workshops at EduTech conference, taught STEM workshops to gifted students through G.A.T.E.ways programs, and volunteered at the Girls Programming Network. Sally has also mentored student groups in the STEM Video Games Challenge for several years, and is excited about the possibilities for building curriculum involving game design.
Sanjin Dedic is a robotics engineer and an educator with over 10 years of teaching experience in the field of Digital Technologies. Sanjin co-authored a book on the micro:bit called From Go to Whoa with Physical Tech and developed numerous teacher professional development programs in Python including an Australian teacher guide to Object Oriented Programming which received a Google grant. In addition, during the COVID lockdowns, Sanjin expanded his expertise by completing professional cybersecurity qualifications and organizing a Cyber Capture the Flag event for the Victorian Coding Challenge.
Sarah is an experienced STEM Educator, having taught all kinds of students from primary to University level. While at MacICT, she designed and delivered Professional Learning for teachers in Robotics, Programming and Physical Computing. Prior to teaching, she worked for many years as a Software Engineer across several different industries and completed a PhD in Computer Science. She is passionate about making technology accessible to all.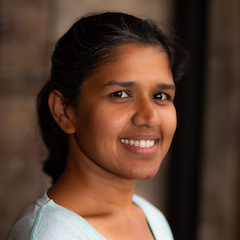 Saritha completed her Computer Science degree at the University of Sydney. She's worked in a few different roles finding herself most at home in the government and non-profit sectors working in data analytics, and is excited to be working in a team that is passionate about changing computing education for school kids everywhere.
Sharon completed her Bachelor of Computer and Information Science as a mature-age student whilst working full-time, initially as a qualified electrician building irrigation systems and then as a Helpdesk Support Technician at an independent school in Adelaide. It was during this time her career goals changed and she decided to pursue a career as a Computing Teacher. During her maternity leave she completed a postgraduate Bachelor of Education and then went on to complete a Master of Education, all at the University of South Australia. Since then, she has spent 22 years as a High School Computing Teacher, including 4 years as a Computer Science Teacher in Chicago at a school founded by John Dewey. Her teaching career includes 8 years as an ICT Integrator/Computing Teacher, working closely with teachers and students across K-12 to integrate digital technologies into their curriculum. She has been actively involved in robotics across her career, including being a coach for RoboCup Junior in Australia and table judge for FIRST LEGO League in Chicago.
Steve is a creative innovator in STEM education, educational leadership, change management, and leading teacher professional development. He brings bring a wealth of knowledge in initiating and leading new STEM projects in a collaborative and consultative manner, with a particular focus on delivering high quality STEM educational outcomes for Aboriginal and Torres Strait Islander students, working across metropolitan, regional, remote, and very remote communities. Steve's work as teacher, STEM Professional Learning Consultant, Curriculum Officer for ACARA (Digital Technologies in Focus project), and as the inaugural Director of Innovation and Creativity for Trinity College (SA) brings a wealth of transdisciplinary skills and experience in working across diverse contexts to build the capacity and competence of teachers to meaningfully embed computing into student learning
Sujatha is a Lead Educator at Grok Academy. Previously, she was a lecturer at the University of Sydney, designing and teaching units in the Master of Education (Digital Technologies) program. With a background in secondary computing and humanities teaching, she has worked with students and staff in K-12 and helped establish programs including after school code and robotics clubs. Sujatha's interests include project based learning and how technology can be meaningfully integrated into education.
Prior to teaching, Sujatha worked in the IT industry as a software developer and technical team lead. She is passionate about finding opportunities for every student to experience success in their educational journeys.
Sue Carter is an experienced K-6 educator and has worked in NT Education for over 36 years. She is a former Digital Technologies and STEM Project Officer with NT Department of Education and Project Officer with CSER team at the University of Adelaide. Sue has been a member and contributor to many national groups including the Digital Technologies Hub and the recent revision of the Technologies curriculum. Sue has a Diploma of Teaching, Bachelor of Education and Master of Applied Science in Information Technology (Teacher Librarianship). Her experiences include early years and primary teaching, PE and ICT specialist and Teacher Librarian. Sue is passionate about Digital Technologies and Digital Literacy and is looking forward to working with schools across Australia as an educator with Grok Academy.
Tristan is a senior software engineer with a background in Computer Science and Mathematics, graduating from the University of Sydney with a Bachelor of Science in both. Over the past 7 years he has worked in a number of industries from FinTech to Software Security, and Content Delivery as a full stack developer. Now entering Education with his penchant for secure and architecturally sound solutions, he hopes to bring his skills to provide an easy to use platform for kids to learn in, whilst also keeping them safe online
Dr. Bill Collis is a passionate educator and engineer; and is driven to see other educators, and their students, succeed in today's hi-tech world. He worked in various electronics and telecommunications organisations for over 20 years before moving into secondary school teaching. His teaching programmes have been exemplified in a Beacon Practice project in NZ TechEd and he was given an Outstanding Technology Teacher award in 2007.  His ME and PhD are in computer systems and electrical engineering, with a focus on education of the troublesome threshold concepts encountered in hardware and software.  One output of his research was an extensive software suite which used  visualization techniques to develop and assess students conceptual understanding of hardware and software.  His PhD also involved a deep case study of knowledge and pedagogy in engineering, reaching into the reasoning that underpins the practices of both students and educators.  More recently he has been lecturing in teacher education at the University of Auckland and working with new teachers to see how their own domains of knowledge can be brought to life for students through educational theory and sound pedagogy.  Bill is a life-long learner, which has made him as comfortable conversing about pedagogy, assessment and educational theory as he is writing code across the stack, undertaking circuit design, and developing software for microcontrollers.